Plant Portfolio Manager
Plant Portfolio Manager is a cloud-based professional web portal enabling stakeholders to monitor key energy and performance metrics while manage an entire portfolio of solar power plant. By harnessing the power of Aurora Vision it guarantees solar power plant stakeholders remote access to advanced features in a simple, secure and fast way, like never before.
• What are the main highlights of Plant Portfolio Manager?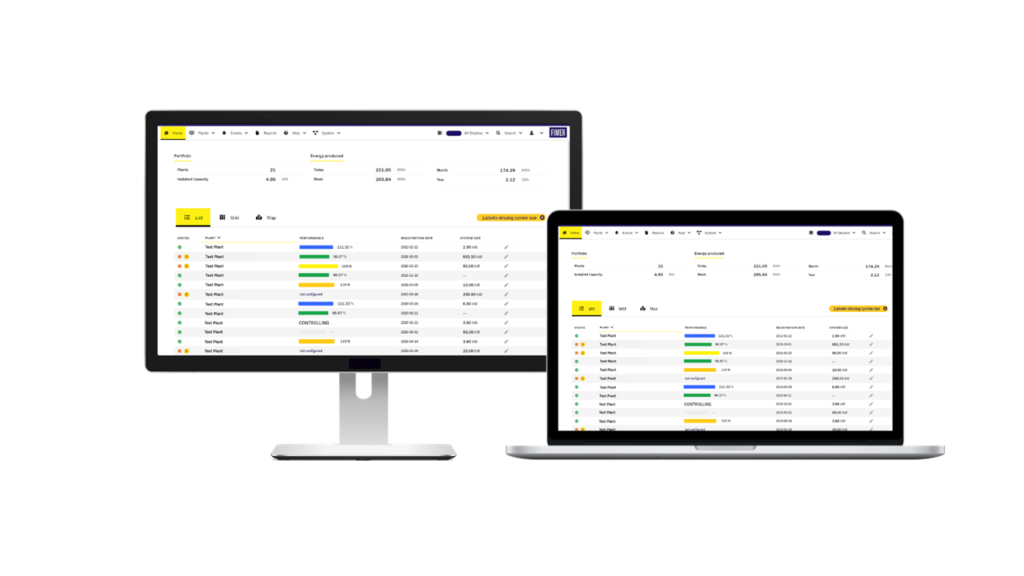 Information "At-a-Glance"
Evaluate the performances of your fleet of solar plants and detect real time under performing conditions, thanks to a main comprehensive dashboard.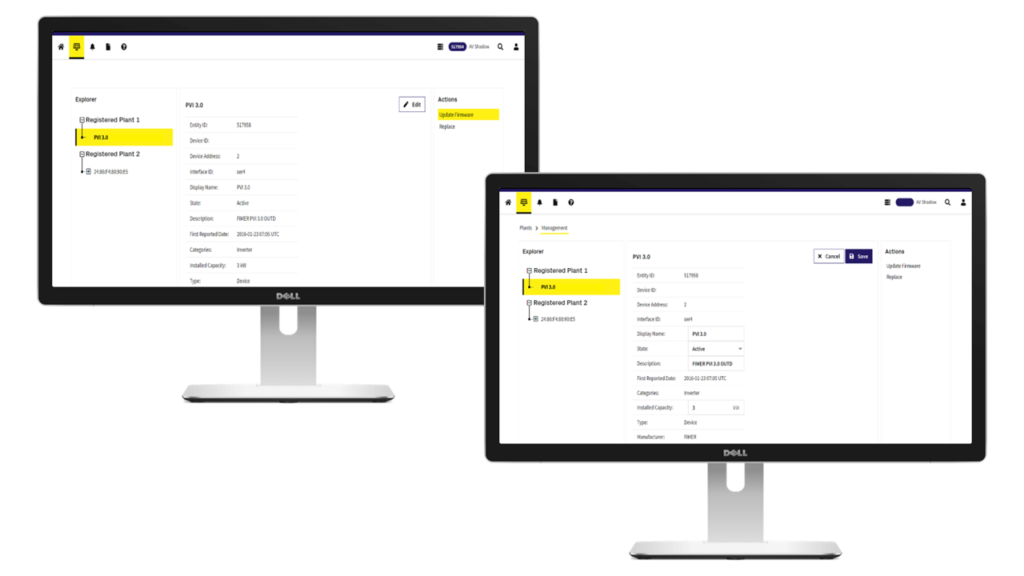 Plant Management Lifecycle
Manage type, location and performance configuration of plant and/or individual devices for compliance, control and performance objectives.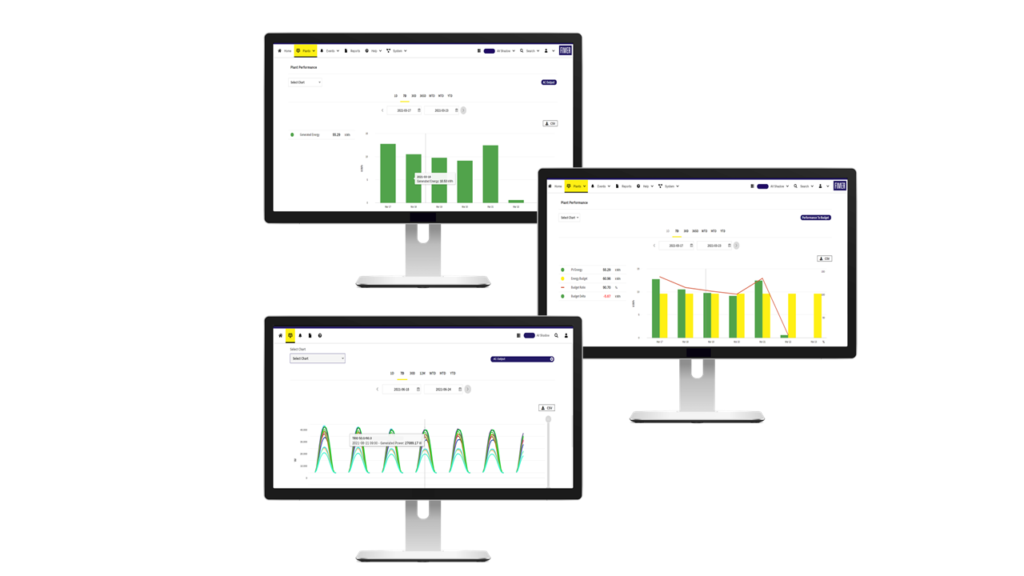 Plant & Devices Performances
Keep an overview of the main telemetries of the solar plant, or go into the details of the individual devices installed.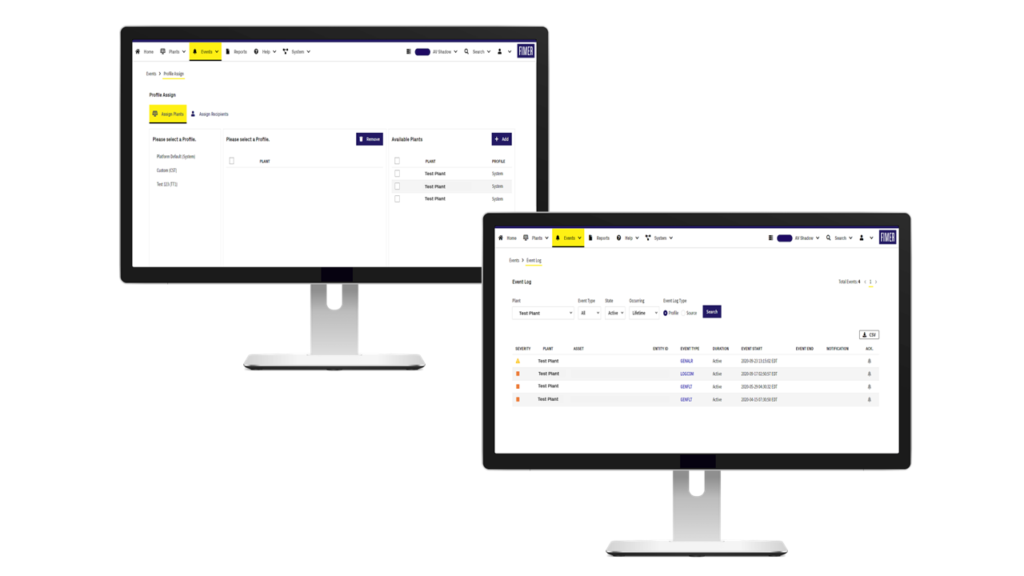 Plant Status Monitoring
Define, customize and assign error profiles to monitor plant status and perform detailed troubleshooting. Assign email containers to interconnect stakeholders.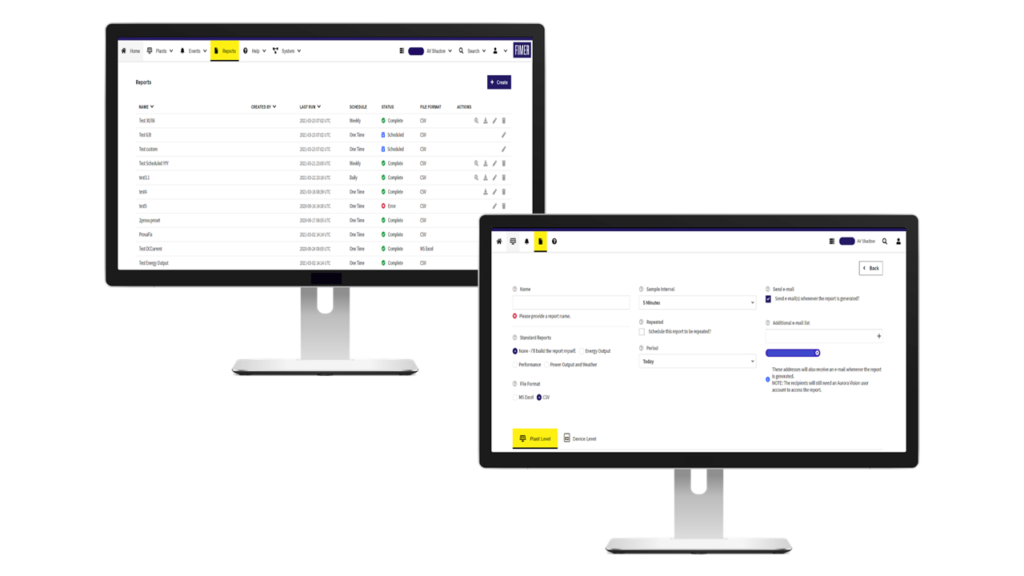 Customizable Reports
Use standard or custom reports with various performance criteria for a single plant or device, a set of plants or devices or the entire portfolio. Reports can be executed once or scheduled on a time-frame basis and can be exported in standard formats (CSV, XLSX).
Administration Tools
Administration tools allow a portfolio Administrator to manage groups of plants and users, thus going to enable and manage collaborative monitoring and access to certain products, services and features offered on Aurora Vision.
• Do you want to start monitoring your fleet of solar power plants with Plant Portfolio Manager?
To access Plant Portfolio Manager you need a properly validated Aurora Vision account with Privilege Role Administrator.
An Aurora Vision account with Administrator privilege role, can only be obtained by sending an official request to FIMER Customer Support (Contact Us) and explicitly asking that you want to administer a fleet of solar plants with your own portfolio: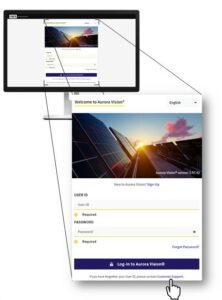 Contact Customer Support
On the Aurora Vision Log-In page, click on the Customer Support link in order to be redirected to the dedicated page. Alternatively, scan the QR-Code.
---
Already have an Aurora Vision account?
If you already Signed-Up on Aurora Vision, whether you have already registered your first plant or not, you must still contact FIMER Customer Support to obtain an account with an Administrator privilege role.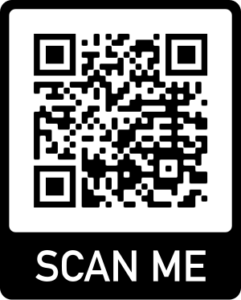 ---
NOTE: if you create an Aurora Vision account and, after accepting the conditions of the EULA, independently register your solar plant and device via the Plant Registration Wizard, the privilege role assigned to your account will be Site Owner and you will not be able to access Plant Portfolio Manager. For more info on registration flows, please refer to the Common Questions page.